Issued by the Chinese embassy in the Philippines 12 warned that on January 12th at 1 PM, the resort of Tagaytay near Taal Volcano eruption, volcanic ash as high as 10 to 15 kilometers, the Philippine Volcano seismology bureau (Philvocs) at a news conference at 4 PM, said thar the eruption of the Volcano activity, will trigger a series of volcanic earthquake, then the agency will alert level from phase 3 to 4 level of alert, this means that in the next few hours or days may be violent eruption.Manila international airport has suspended flights due to the taal volcano.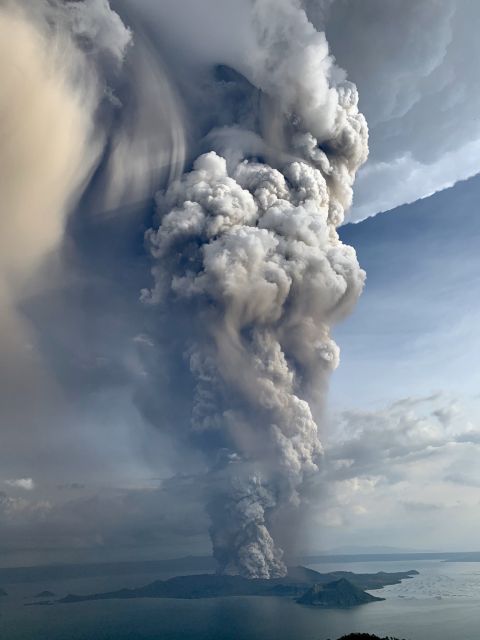 \
The Chinese embassy in the Philippines reminds you to pay attention to the following during the volcanic eruption:
1. Please keep an eye on the official instructions on TV, radio or the Internet, follow the evacuation orders issued by the local government and immediately evacuate the affected areas.If in the immediate vicinity of a volcano, avoid sand, rocks, high temperature gas, lateral explosions and lava flows.
2. Beware of the damage caused by volcanic ash.The ash is not immediately harmful to most adults, but it can cause lung damage to the very young, the elderly and people with severe respiratory illnesses.If evacuation is not possible, stay indoors with the doors, Windows and vents closed. Close the doors, Windows and all vents, such as chimneys, fireplaces, air conditioners, fans, etc., until the dust settles to avoid damage from falling ash.If you must go out, please wear a mask and goggles.
3. Affected by the volcanic eruption, Manila airport will be temporarily closed. Passengers should make reasonable arrangements and confirm flight information in advance to avoid long delays at the airport.
_________________________________

For more fire news,

please check out our website: