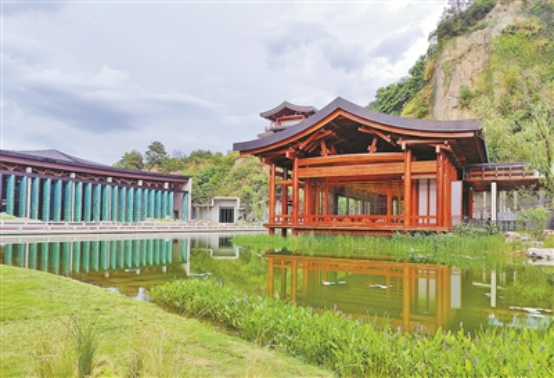 On the morning of July 23, Hangzhou National Version Museum (Hangzhou Branch of China National Version Museum) was officially completed. The architectural design of the museum revolves around "contemporary book collection architecture with the charm of gardens in the Song Dynasty". , has become a new cultural landmark in Hangzhou.
Moving the pointer of history, since the 18th National Congress of the Communist Party of China, Hangzhou Zhongshi has implemented the "eight-eight strategy", giving full play to the role of the leading wild goose, and continuing to use culture to cultivate the yuan, use culture to nourish the heart, use culture to develop business, use culture to benefit the people, and use culture. Gene contributes to high-quality development, with the humanistic beauty of a famous historical and cultural city, showing the spirit of the city's example and sharing a vision of prosperity.
Hangzhou promotes the construction of a new era civilization practice center in the whole area, and realizes 100% coverage of the new era civilization practice center, institutes and stations. At the same time, it implements the nationwide volunteer service action, builds an accurate access mechanism for volunteer services, and promotes the construction of a global spiritual civilization and a national civilization model city.
---
welcome to our website for more interesting news