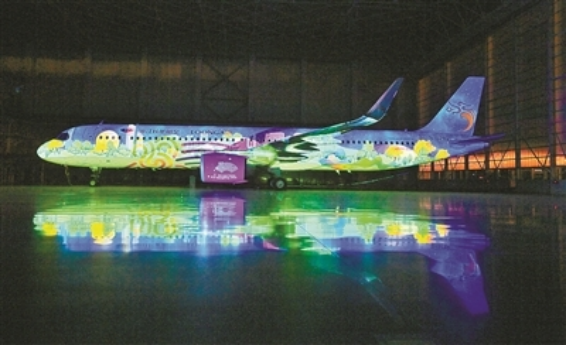 On August 8, two painted planes with Asian Games torches as design elements were officially unveiled. On the fuselage, a sturdy giant dragon passed by, changing into bright and brilliant colors. From the Forbidden City in Beijing to the West Lake in Hangzhou, landscapes of the motherland pass by, inspiring people in the sound of music.
This is the first 3D Mapping projection show on the aircraft fuselage opened in China at the "Asian Games" torch-themed aircraft press conference. The aircraft fuselage is used as a large screen to display the Hangzhou Asian Games and Loong Air. "Asian Games Aesthetics" and "Flying to Hangzhou" are the themes to create a different visual presentation.
As the painted planes take off magnificently and appear over major cities at home and abroad, the Hangzhou Asian Games will also send a warm invitation to Asia and the world from the blue sky.
---
Welcome to our website for more interesting news