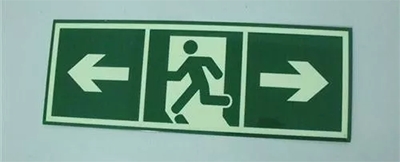 Born in Japan in 1979, it became the world's escape symbol in 1987, quickly gaining international recognition and is still in use today. But few people know that it was born out of sorrow and had a very rough life.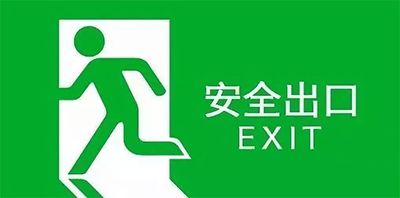 In 1972, a fire at a Department store in Osaka, Japan, killed 118 people; In 1973, 104 people died in a fire at The Kumamoto Oceanic Department Store in Japan...
Huge casualties have shocked the nation, and impressed the firemen, they just put out the fire in a scene, it was a sad scene in a stabbing pain -- a large people fall near the escape passage, frames the struggling like life let a person dare not to look, they've arrived near escape, why can't escape birth day?
Recalling the pain, rescue personnel through the analysis of the main cause of casualties is the lack of a simple and easy to understand the escape sign, leading to the chance to escape the people died in the sea of fire.
To prevent a repeat of the tragedy, in 1978, the Japan Fire Safety Association held a nationwide competition to design an "emergency exit" sign, which immediately attracted the interest of many design enthusiasts.
After rigorous selection by expert judges, "Little Green Men" by Toshifumi Kotani stood out from 3,337 entries for its "clean lines, clarity and no need for caption".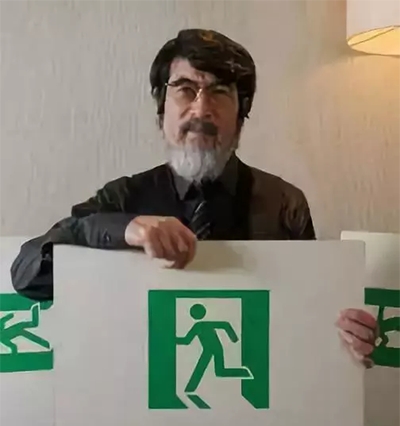 Little green men went to the world and grew even more vibrant. The simple People of Japan founded an association for little green men and gave them the name ピ ト agitopo (Mr. Pitto). You may not have noticed Mr. Peteto who often died in a show of grace, just to tell people that there was danger ahead, he sacrificed himself, we should honor him and thank him.
Although little green men are often overlooked, remember: whether you're going to the movies, shopping, a big meal, or to the park, when you go to a strange place, you must find him first!