You may not know Guo Jinyong, but you may have seen the color works he participated in the design - the "surging river" of Zhejiang floats that appeared in front of Tiananmen Square at the military parade celebrating the 70th anniversary of the founding of the people's Republic of China, the "five elements and five colors" visual design in the sacrifice ceremony of the Yellow Emperor in Xiandu, Lishui, the "light makeup and heavy makeup" of the color system of the Hangzhou Asian Games, etc. are all related to Guo Jinyong.
He is the deputy director of the comprehensive design department of the school of design and art of China Academy of fine arts, and has been dealing with color for many years. Guo Jinyong has his own unique understanding of how to debug tens of thousands of colors and apply them to all aspects of urban color design.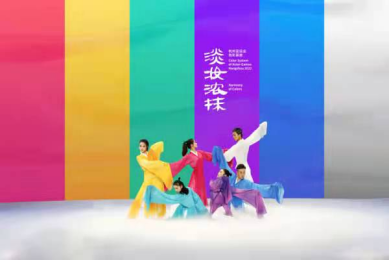 At the press conference of the core graphics and color system of the Hangzhou Asian Games, six silk screens printed with the theme color of the Hangzhou Asian Games successively fell from the sky. The color system dominated by "Rainbow rhyme purple" and supplemented by "reflecting the sun red, ink white, laurel yellow, water light blue and lake mountain green" showcased the colorful picture of Hangzhou City in a new era with lush natural ecology, innovative vitality and sports passion. Since then, Hangzhou has added six colors to express the urban temperament.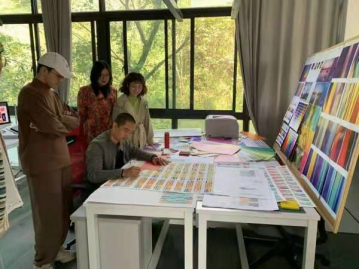 "The ultimate goal of light and shadow cooperation is to create artistic conception and serve people's perception. I hope that through the Asian Games atmosphere presented by the theme color, guests and friends from all over the world can see the beauty of the Asian Games in Hangzhou and feel the enthusiasm of Zhejiang," he said.
---