A woman wears a wedding dress as she waits in the wind for her boyfriend to surprise him with a proposal at the finish line of the Fuzhou Marathon in East China's Fujian Province, Dec. 20, 2018.
It was very cold in Fuzhou, and the beautiful bride-to-be shivered in the wind. A friend accompanying her kept taking off her scarf and clothes to put them on the bride-to-be, but she could not wait for the boy to cross the finishing line.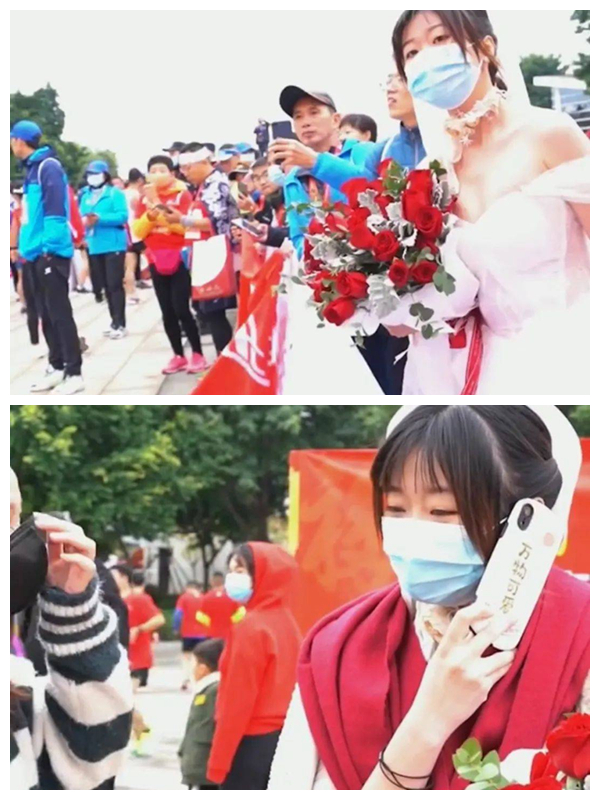 Finally, the bride-to-be got a phone call. His boyfriend couldn't hold on and didn't finish the race, so he had already returned home.Oh, this...Although the situation is very awkward, but we want to wish the couple happiness forever.
______________________________________
Welcome to our website for more news